Serving Businesses In Morris County & The Poconos
The businesses across New Jersey and Pennsylvania provide services unlike anywhere else. From fantastic food to a diversity of arts, retail, and community buildings, these states are made great by their business owners. Yet, while these companies are looking out for us, who's looking out for them? As part of our commitment to the communities we service, we offer comprehensive pest control services for businesses large and small. Pests are the last thing you want to see during business hours, and by partnering with Pestmaster® Services of New Jersey/Pennsylvania you won't have to.
Our Pest Management Process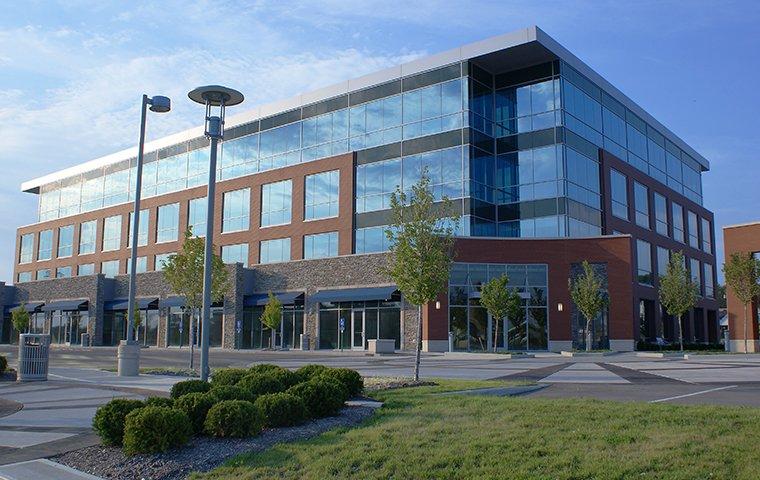 Pests are cautious, quiet, and stealthy, so many businesses do not realize they have an infestation until it's been going on for months – even years. Because of this, you might call us for one pest problem and have several others as well, so we start our pest control process with a thorough inspection of the property.
Inspection
We look for entry points, examine any plant life, and scrutinize any space that customers have access to. Our technicians are also accompanied by an environmental conservation staff member for the property, ensuring that we make no mistakes about the health of your business.
Treatment
After we confirm whatever pests might be lurking around your facility, we go to work. We spray pesticides, use traps, and implement any pest control methods necessary – provided that these methods are also safe for your customers. Our family-friendly practices won't inhibit the health of your clientele or employees, and we won't affect your day-to-day business operations.
We also lay down copper mesh on pest entry points so that pests can't come in the way they used to. If applicable, we perform de-webbing services around the property as part of our pest-free promise. Finally, we lay any traps and monitors necessary to maintain your business's newfound pest-free status.
Educational
No matter what type of educational facility you are operating, the students need to have a safe environment for learning. Keeping your Educational facility pest-free is just one way to do so, and Pestmaster® Services makes is here to help.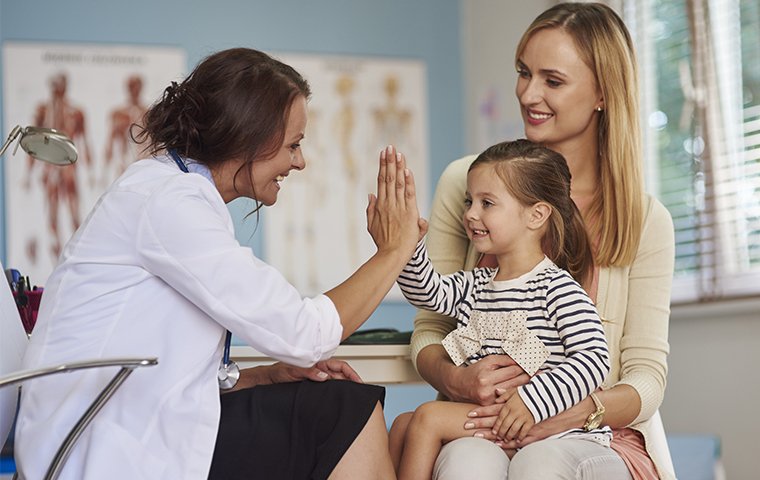 Healthcare
Taking care of patients is very important, so keeping sanitary conditions is essential to facilitate healing. Pestmaster® Services of NJ/PA will find solutions to keep your healthcare facility the sanitary place it needs to be.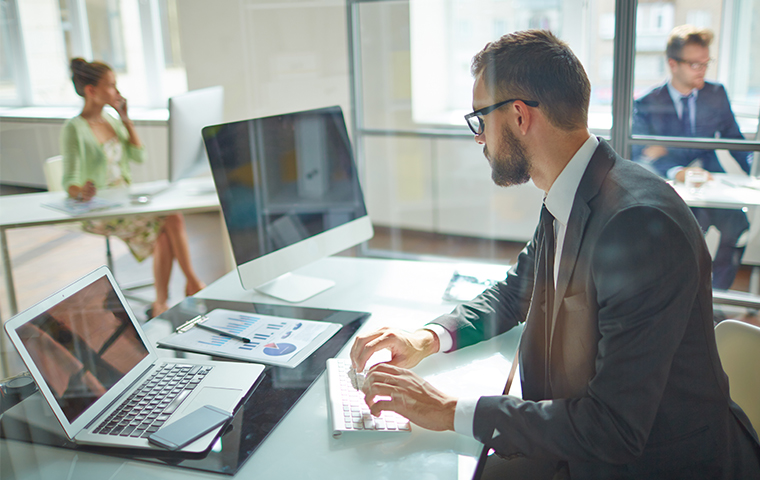 Offices
Productivity suffers when pests get into your office space. If you own an office building and want your In order for your office workers to be successful, quality pest control is a must. Pestmaster® Services is prepared to design treatments to fit your specific needs.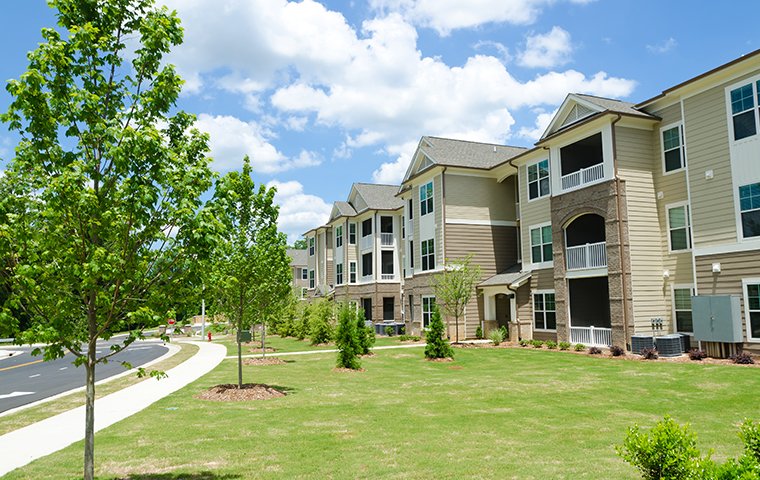 Property Management
Managing apartment buildings, office buildings, or other properties means that you have tenants. Keeping these tenants satisfied is what makes your business work. Partnering with Pestmaster® Services of NJ/PA will ensure that your properties stay pest-free, and keep tenant retention rates up.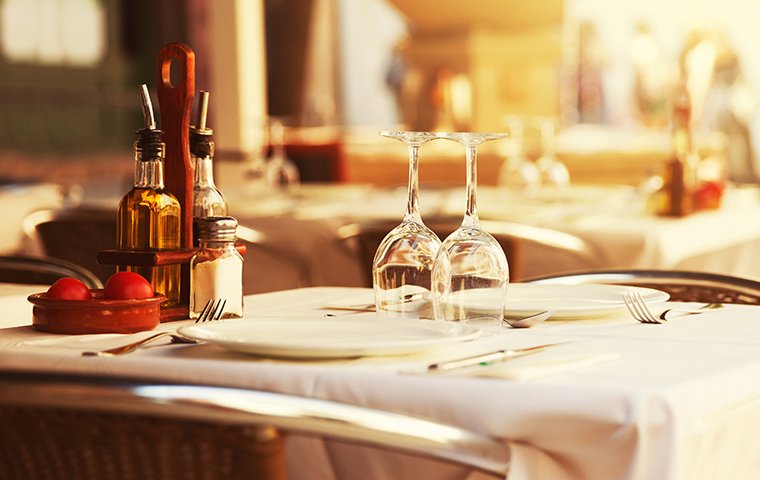 Restaurants
Having a pest problem in your restaurant can be detrimental for successful business. Pests threaten the health of your employees and customers. The reputation of your restaurant depends on having reliable, effective pest control treatments. Keep your business operating at its full potential by partnering with Pestmaster® Services.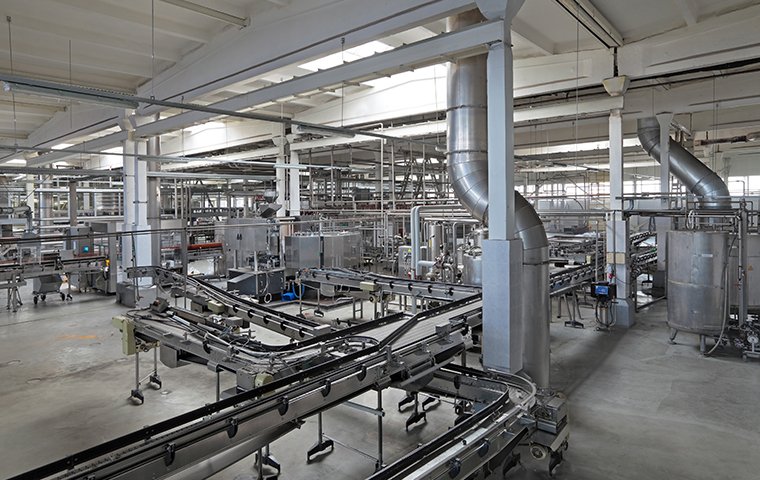 Manufacturing
Time and money are at stake when pests become an issue at your manufacturing facility. Pest infestations damage products and operational equipment, which in turn slows down production. Keep things running efficiently with Pestmaster® Services of New Jersey/Pennsylvania.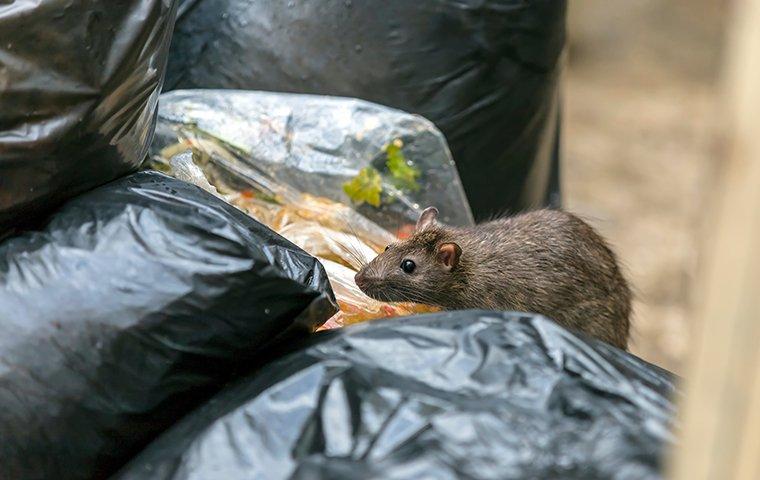 Why Choose Pestmaster® Services?
Our comprehensive treatment plan makes it so that you don't have to worry about insects or rodents – just your business.
On top of this, we provide the following to business owners:
Our pest-free guarantee

Quarterly checkups to ensure your business remains pest-free

Child-safe and pet-safe products that won't hurt the environment or your customers

Monthly checkups for food services (pests are much more persistent when it comes to restaurants and grocery stores)
Your Business Matters To Us!
The local businesses in both New Jersey and Pennsylvania make these places feel like home. We want to return the favor by making sure your employees, your customers, and your company as a whole feels just as content as we do. At Pestmaster® Services of New Jersey/Pennsylvania, we service communities in Morris County, NJ, the Poconos, PA, and surrounding areas. Contact us today to get started!