Trusted Solutions For Morris County & The Poconos
Pestmaster® Services of New Jersey/Pennsylvania was founded in 2019 by pest experts with decades of combined experience in the field. As a family-owned company, Pestmaster® Services offers what other exterminators sometimes lack: a commitment to family-friendly practices. Additionally, our team has licenses in real estate and contracting, allowing our technicians to complete larger, more intensive jobs.
Why Choose Pestmaster® Services?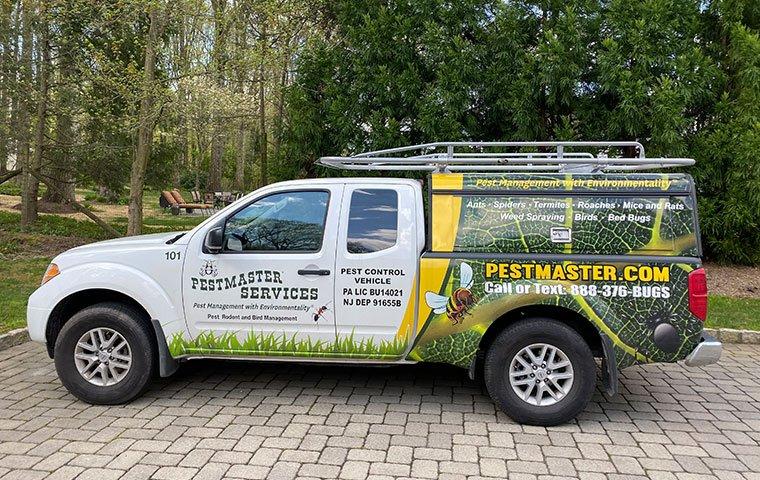 Pestmaster® Services treats your home as if it were our own. On top of quality pest control that won't disrupt your way of life, we provide the following:
Quarterly pest control checkups to ensure the health and safety of your home

Family-friendly products that won't harm the health of your kids, pets, or the surrounding environment

The contracting license to perform invasive jobs (when necessary) on larger properties

Our pest-free guarantee
By handling the intense exterminator needs of large properties with the delicate touch of a family-owned business, Pestmaster® Services offers residents of New Jersey and Pennsylvania comprehensive, compassionate pest control.
Do you think you have a pest problem on your hands? If so, contact our experts today, and we'll make our way out to your property as soon as humanly possible.
Our Pestmaster® Services Promise
Pests don't take a break, and neither do the technicians at Pestmaster® Services. In rain or sunshine, during summer or winter, pests will do anything to take advantage of the food and warmth your home provides. Our promise to the community is that pests won't get away with this for long. As soon as you call, we'll have one of our technicians ready to clear the infestation around your home or business. Call today, and we'll show you what high-quality, family-friendly pest control looks like.